High quality limo services for all types of journeys.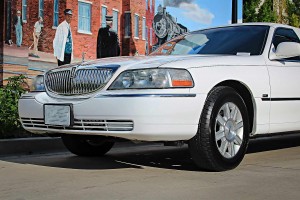 Sit back and relax in one of our well-appointed limos and let our chauffeur drop you right at the door of your destination.
Our drivers have been transferring clients in our limousines for many years and through this experience we have established a great reputation for courteous and efficient limousine transportation services.
Charter Transportation Rates:
Luxury SUV  or  8-10 Passenger Super Stretch Limo   $ 80.00 / hr – 2 hr minimum
Beyond 2 hours all fees will be charged in 30 minute increments.
For all hourly charter services, please add 3% surcharge when using any credit card.
A 20% gratuity is recommended to the above rates.
Special requests for food/ drink items are available for an additional charge.
Mileage Trips
Mileage trips are available for transportation outside our immediate service area.
Mileage rates are $1.00 per mile and will be charged round trip from Mattoon IL to the destination and back empty. An hourly rate for $40/hr will be charged for any wait time.
Holiday Rates:
Our Holiday Rates are an additional $20.00 over the regular rate. Holidays to which the additional charge applies are as follows:
New Years Eve after 6:00pm
New Years Day
Christmas Eve after 6:00pm
Christmas Day
Easter Sunday
Memorial Day
4th of July
Labor Day
Thanksgiving Day