Rent a Luxury Limo to Make Your Prom or Formal the Night to Remember. Forever!
Proms and Formals are a once in a lifetime event.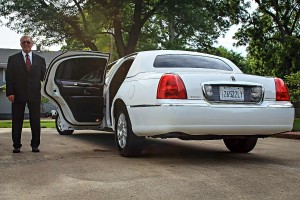 It's s not every night we get to dress up in a tuxedo or an elegant evening dress and it takes extensive planning to make these events a "Night to Remember."
Naturally, you'll want to arrive and leave in style!
These days there are so many options for Prom Limousines but most importantly, make sure you plan ahead.
Many area schools plan prom in the same month, or even weekend so transportation options run out as the date gets closer.
Do not wait until the last minute or you may wind up getting dropped off in the family minivan!
Book early and ensure you have your reservation, and then you will have plenty of time to worry about what you are going to wear.
Let our experienced chauffeurs calculate that perfect itinerary to send your night over-the-top. We are always ready to go that extra mile to ensure that our guests are completely satisfied.
We pride ourselves on competitive pricing and top-notch service to provide you the best memories for your prom or formal.
We are committed to our customers satisfaction and always searching for new avenues to enhance your prom and formal limo experiences.
Rest assured when you book with us, you can indulge in the luxury of our chauffeured services and appreciate one of life's finest moments to the fullest.