Looking to rent the perfect Limo Transportation for your Wedding?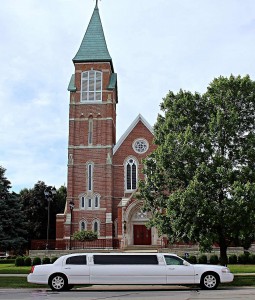 It's your special day and you have taken the very best care planning every detail.
Your wedding limousine should be no exception!
Charter one of our stretch limousines and let us take you to the ceremony in comfort, style, and in plenty of time to take that memorable walk down the aisle.
Things to consider as you plan your Wedding Limousine:
Plan early and do your research on the type of transportation that will best suit your special day.
Consider the tone of the wedding and let that guide your vehicle choice.
Imagine you and your wedding party in the perfect transportation, then when it comes time to make your selection you will already know the perfect vehicle to select.
Consider how many people will need transportation. Are you planning transport for you and your partner, or do you plan to shuttle the entire wedding party from Church to reception hall?
Don't forget to research the wedding venue itself. If parking is limited consider a limo shuttle to get your guests from parking to the venue, safely.
Make it a special day for you and your special guests.